Tell me, how Blue can you get…?
This week we said goodbye to Lucille and to the great who sat with her as he played the Blues.  Riley B. King, better known as B. B., passed away peacefully in his sleep on 14th May, leaving behind a wealth of music as he defined the Blues for more than half a century.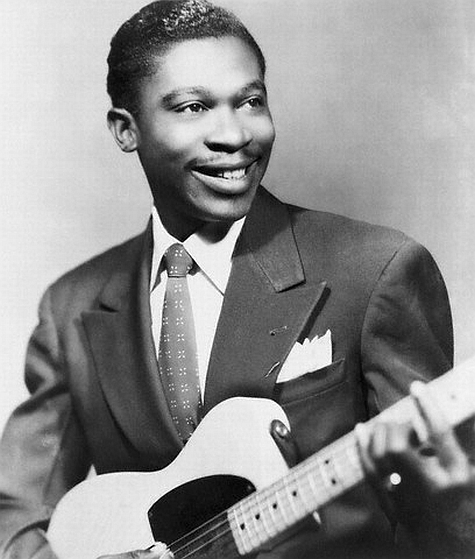 Since he first started recording in the 1940s, B. B. King released over 50 albums and his every-note-counts phrasing and economy as a guitarist has influenced many artists from Eric Clapton to Jeff Beck and beyond. Sometimes it's what you don't play that counts.
We have chosen this version of DownHearted, filmed at Sing Sing Prison in 1972 by David Hoffman as this week's song because of the different sides that we can see from B. B, King.  The humour at the beginning is great, but when he switches on the Blues you can really feel it pouring out… until he suddenly introduces more comic lines that have the inmates almost rolling in the aisles…
Riley B. King, September 16th 1925, Itta Bena, Mississippi – May 14th 2015, Las Vegas, Nevada.